David Benjamin: Now We See Now – International Online Lecture from New York
11 marraskuun, 2020
17:00 - 00:00
Professori David Benjamin Columbia Universitysta pitää vierasluennon Aalto-yliopistolla keskiviikkona 11.11. klo 17. Luennolle voi osallistua Zoom-linkin kautta.
LECTURE TITLE
Now We See Now
LECTURE ABSTRACT
Buildings are living organisms. They breathe and pulse. They inhabit complex ecosystems of species, technologies, and culture. And understanding buildings requires understanding these vital signs and these ecosystems. The Living is a design studio and an experiment in living architecture. This lecture will describe our approach and our recent work at the intersection of biology, computation, and the circular economy.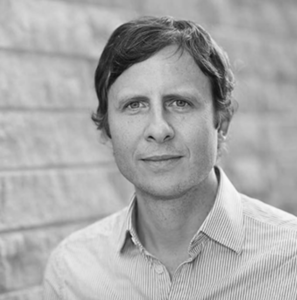 David Benjamin is Founding Principal of The Living and Associate Professor at Columbia University GSAPP. He and the firm have won many design prizes, including the Emerging Voices Award from the Architectural League, the Young Architects Program Award from the Museum of Modern Art, and a Holcim Sustainability Award. Recently, Benjamin appeared in Rolling Stone as one of "25 People Shaping the Future," and The Living was ranked third on Fast Company's list of World's Ten Most Innovative Architecture Firms. Clients include the City of New York, Seoul Municipal Government, Google, Nike, 3M, Airbus, BMW, Miami Science Museum, and Björk. Recent projects include the Princeton University Embodied Computation Lab (a new building for research on robotics and environment), Pier 35 EcoPark (a 200-foot-long floating pier that changes color according to water quality), and Hy-Fi (a tower for MoMA PS1 made of a new type of biodegradable brick).
The international online lecture is organized by Living+ Platform.
For more information check the event site.