Publications
SAFA is the foremost publisher of architectural periodicals in Finland.
SAFA members receive our publications as member benefits, but you can also subscribe to SAFA publications separately. More information of SAFA's publications below.
Arkkitehti – Finnish Architectural Review
Founded in 1903, Finnish Architectural Review is the foremost architectural publication in the country. Published both in Finnish and in English, Finnish Architectural Review covers contemporary architecture, urban design, planning and other related fields, with content ranging from essays to commentaries, project reviews and articles – as well as recent book and exhibition reviews.
The magazine also showcases novel and interesting architecture and design projects, as well as research and architectural thinking.
For more information and contacts see the magazine's website.
Architectural Competitions in Finland (Arkkitehtuurikilpailuja) is published as a supplement to the Finnish Architectural Review 4-6 times a year. It features recent major architectural competitions in Finland, outtakes from the winning entries and notes from the jury and organisers. The magazine is also available for digital browsing.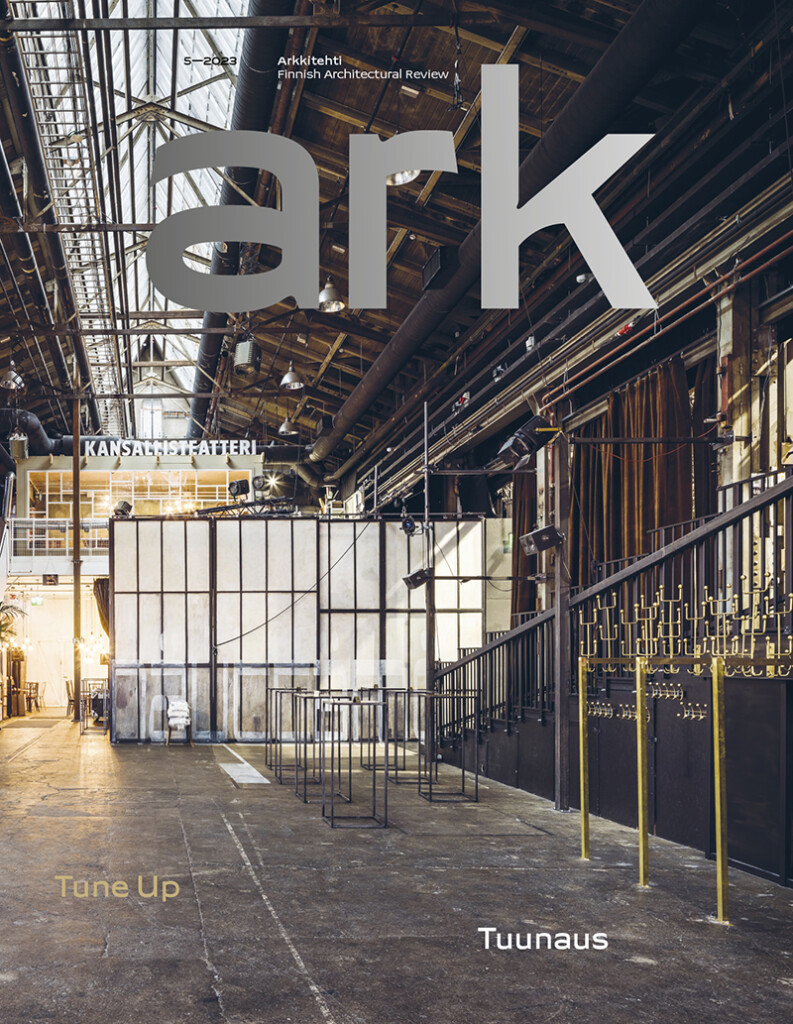 Arkkitehtiuutiset
Published since 1947 the magazine Arkkitehtiuutiset au is a Finnish-language bulletin for architects and landscape architects and it is read also by real-estate and building industry professionals.
au features job advertisements, product news and a separate service directory. The magazine is also available as a digital version online.
Contacts for au magazine Assistant Editor Silja Ylitalo silja.ylitalo@safa.fi +358 40 1694617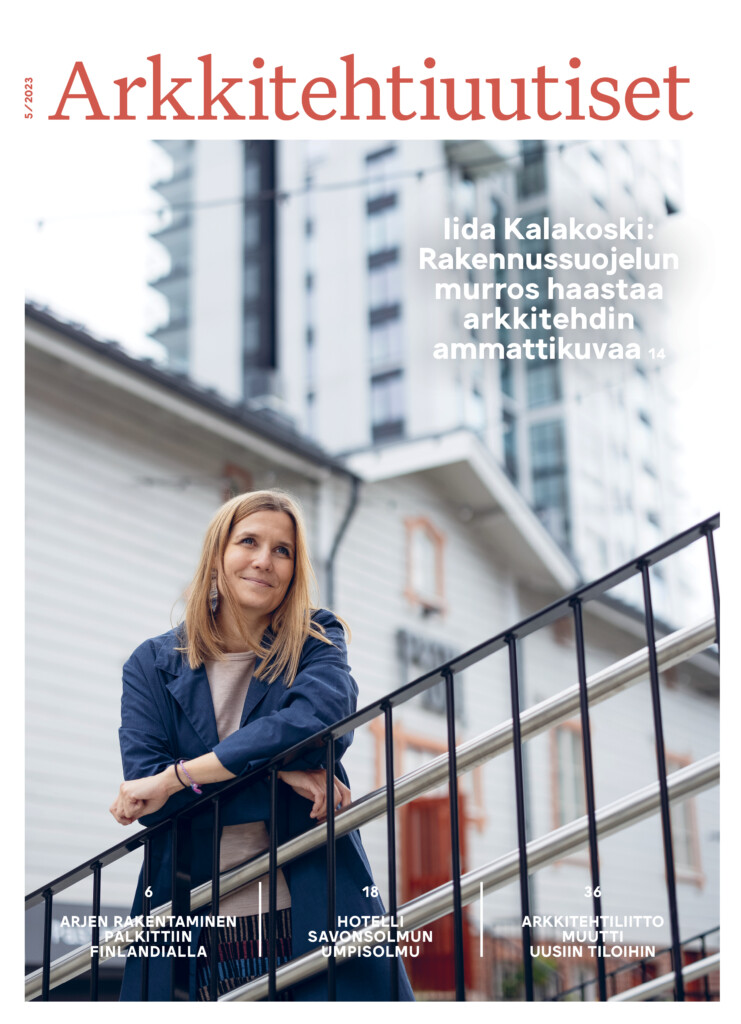 au publication times 2023
1/2023
issue out 24th of February
2/2023
issue out 14th of April
3/2023
issue out 9th of June
4/2023
issue out 8th of September
5/2023
issue out 27th of October
6/2023
issue out 8th of December
au publication times 2024
1/2024
issue out 23rd of February
2/2024
issue out 19th of April
3/2024
issue out 7th of June
4/2024
issue out 11th of October
5/2024
issue out 9th of December
Last date of materials 2024
1/2024
reservations 25.1.
materials by 1.2.
2/2024
reservations 20.3.
materials by 28.3.
3/2024
reservations 8.5.
materials by 16.5.
4/2024
reservations 12.9.
materials by 19.9.
5/2024
reservations 7.11.
materials by 14.11.
---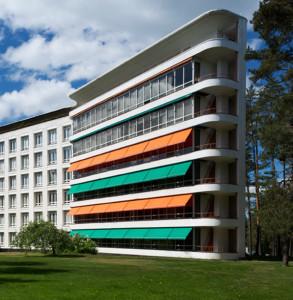 Contribute to Discourse
SAFA's publications and platforms welcome proposals and submissions.
Arkkitehti – Finnish Architectural Review commissions articles, reviews and publishes relevant projects. Further guidelines for submissions are available on the magazine's website. For additional info, you can also contact editor-in-chief Kristo Vesikansa kristo.vesikansa@safa.fi
Ideas for articles and blog posts for SAFAs other publications and platforms can be proposed for instance to au magazine (silja.ylitalo@safa.fi)
Reach the entire Finnish field of architecture by advertising in our publications
Advertising in SAFA's publications, web platforms and bulletins offers a direct access point to architects, designers and related professionals working in Finland. For advertising products, services and getting your message heard, there are several options, both in print and online.
Job Advertisements
For companies and organisations, SAFA's website offers the most reliable way of reaching qualified Finnish architects, designers and planners.