SAFA pays tribute to architect and designer Juha Leiviskä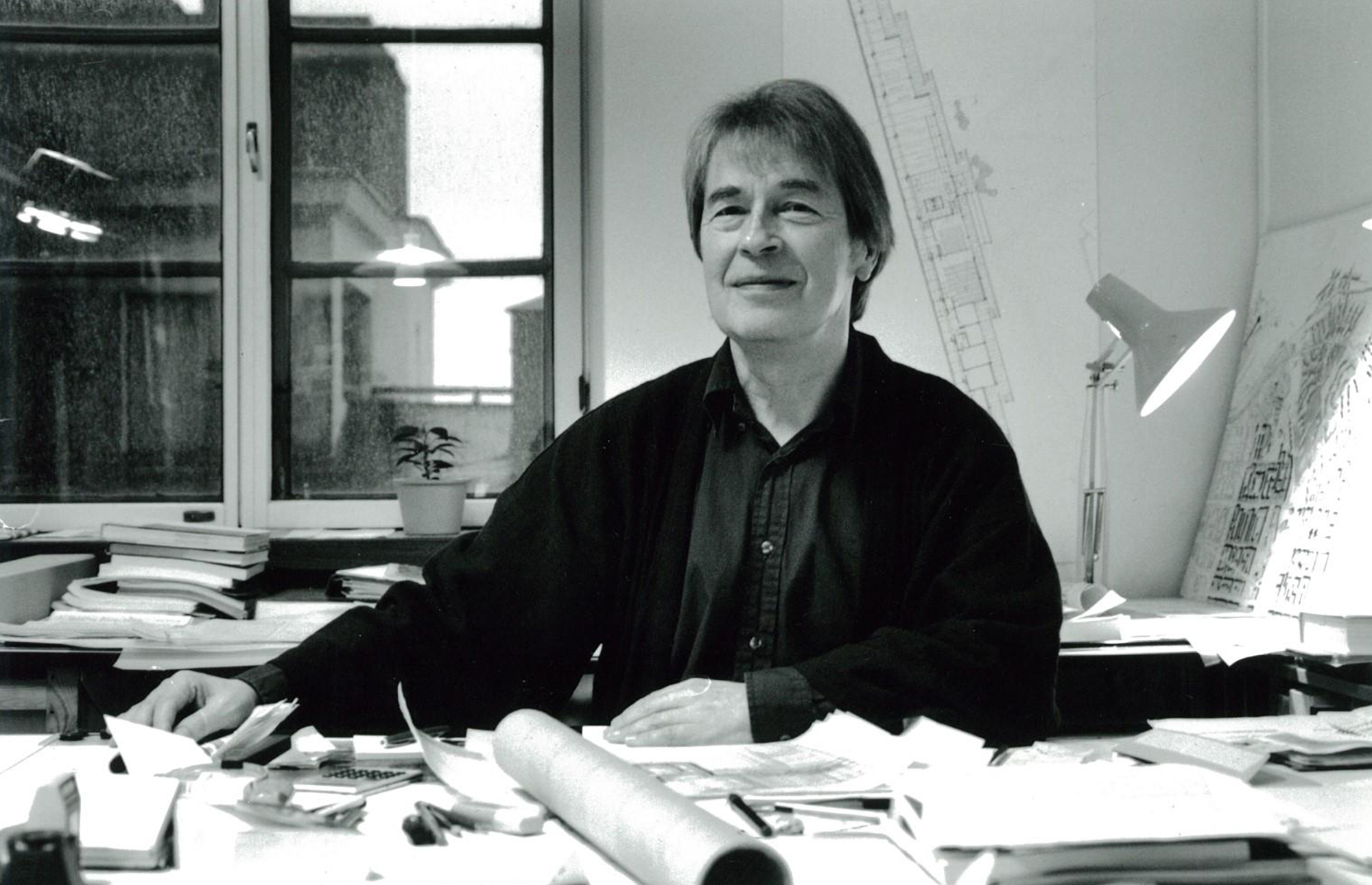 Dubbed "the architect of light" and celebrated for his sophisticated sacral architecture and his humane approach to design, Juha Leiviskä (1936–2023) became one of the most internationally recognised Finnish architects of all time. A hugely versatile architect, Leiviskä would look to many sources, particularly music, for his inspiration. He was made honorary member of the Finnish Association of Architects in 2002.
Honorary membership is conferred on practitioners who have demonstrated exceptional service to SAFA and made a distinguished contribution to Finnish architecture and its profile at home and abroad.    
"With his active and broad-minded approach, Juha Leiviskä did much to promote public discourse on architecture. His profound thinking and the critical perspectives he offered were as consistent as they were carefully considered and reflected the same unstinting commitment to excellence as his architecture," said SAFA Chair Asko Takala.
"The Finnish Association of Architects has been greatly saddened to hear of Juha Leiviskä's death. We would like to extend our heart-felt condolences to his family and friends," Takala continued.
Juha Leiviskä is the only Finnish architect to have been awarded, in 1995, the highly regarded Carlsberg Architectural Prize. 
Much of Leiviskä oeuvre comprises thoughtfully conceived designs and renovation designs of buildings of worship, among them St Thomas Church and parish hall in Oulu, Myyrmäki Church in Vantaa and St John's Church in Männistö, Kuopio. 
In designing church interiors, Leiviskä would turn to light as his primary medium. In 2020, when he was presented with The Daylight Award, the jury noted in its comments that "his light […] appears to originate and exist vibrantly in the architectural space itself". 
"Happy-making spaces"
SAFA's Arkkitehtiuutiset interviewed Juha Leiviskä on the occasion of his 80th birthday in 2016. The architect, whose work was widely recognised both at home and abroad, including with the Pro Finlandia medal in 1992, the Prince Eugen Medal conferred by the King of Sweden, the Antonio Feltrinelli Prize in 2008 and an Honorary Fellowship of the American Institute of Architects, was modest in his assessment of his own achievements, saying:
"I don't know that I've done anything especially astonishing. Most of my projects have been on the smaller end of the scale but always exciting, and that's been enough for me."
Regardless of their size, Leiviskä's works have always been preoccupied with light, views and comfort.
"My designs emerge from their physical setting and are shaped by the people that will ultimately inhabit them. The way I see it, work on every peripheral block development ought to start at the level of the individual flats themselves. And when it comes to creating local detailed plans, my passion has always been for the homes within them and studying the way those homes will connect with their surrounding environment. Every home, no matter how small, should have plenty of natural light and views in at least two directions."
"For millennia, architecture has had the same enduring purpose: to create happy-making spaces for people to live in," Leiviskä said during his conversation with Anni Vartola. 
It was Kouvola City Hall (design competition winner in 1964 and completed in 1968), designed in collaboration with Bertel Saarnio, that represented Leiviskä's professional breakthrough. His other notable works include Vallila Library and Day Care Centre (Helsinki, 1991), Embassy of Germany (Helsinki, 1993), A-Dar Cult and Conference Center (Bethlehem, 2005), Sandels Cultural Centre (Helsinki, 2007), Swedish School of Social Science (Helsinki, 2009) and the Kipparintalo supported living facility (Helsinki, 2015).