Alvar Aalto Medal winner to be announced in June – medallist to be chosen by eminent jury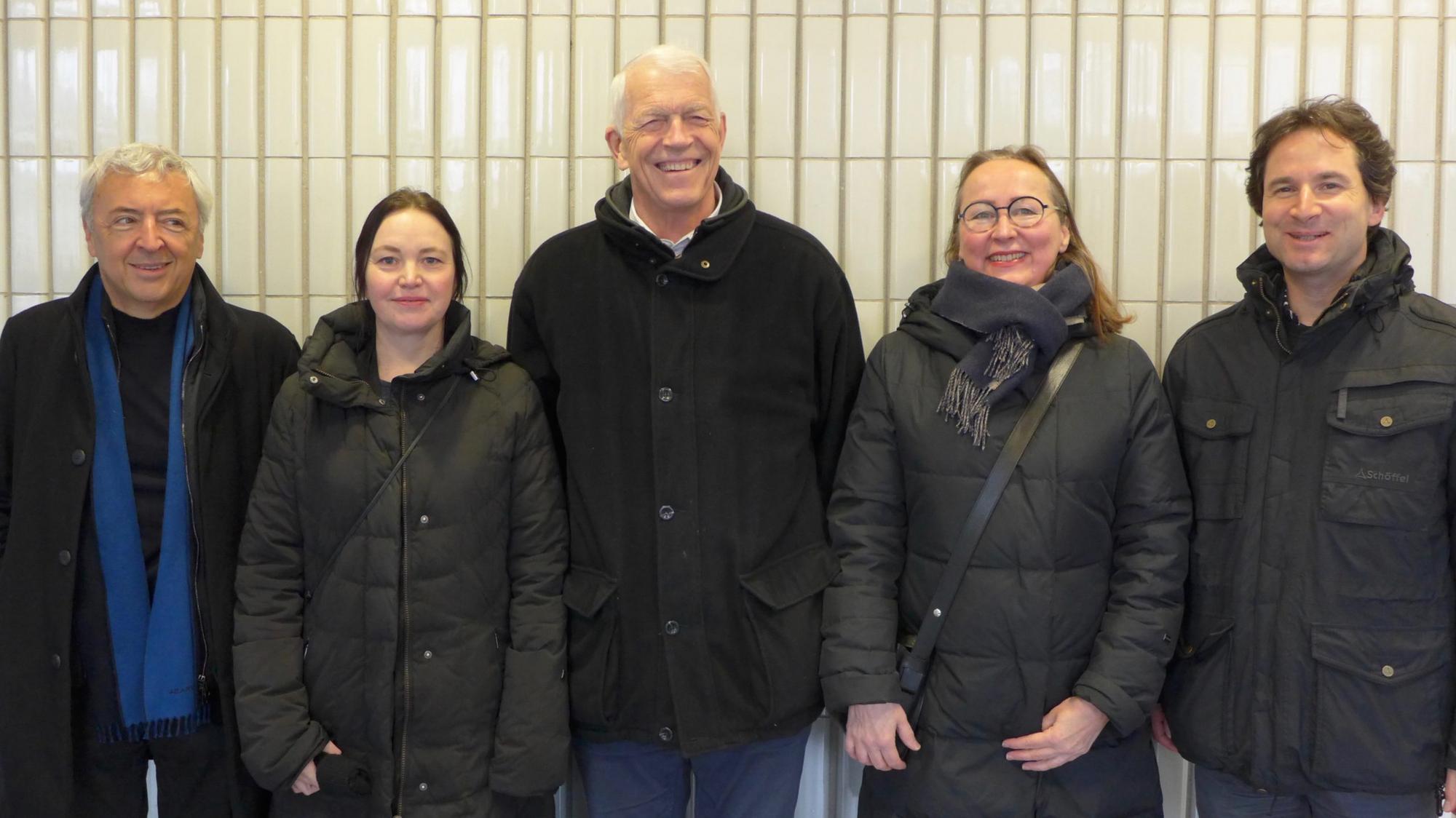 The next Alvar Aalto Medal will be awarded at a ceremony in Helsinki on June 8, 2020. The jury members are architect Enrique Sobejano from Spain, the civil engineer and urban planner Gunnar Heipp from Switzerland, and the architects Pia Ilonen and Anu Puustinen from Finland. Architect Jan Utzon from Denmark is the jury chair.
The Medal designed by Academician Alvar Aalto and bearing his name was established in 1967 to honour creative architectural work. Potential recipients are living persons who have made a major contribution to creative architecture.
"Alvar Aalto's legacy is so wide that it opens many different alternatives; how to interpret this in contemporaneity has been the subject of discussion. We have been excited to go through a large number of potential medalists, and we have decided for a very unique candidate", Jan Utzon states.
There will be an exhibition profiling this year's Alvar Aalto Medallist in the Studio at the Museum of Finnish Architecture, June 9–August 16, 2020.
Enrique Sobejano (b. 1957) studied architecture in Madrid and New York. He is a Professor at Berlin University of the Arts and a founding partner of Nieto Sobejano Arquitectos, together with the architect Fuensanta Nieto. The architect duo, who received the Alvar Aalto Medal in 2015, have offices in Madrid and Berlin. They have been active for thirty years, their wide-ranging production specializing in exhibition and museum buildings, and in complex repair tasks.
Jan Utzon (b. 1944) worked in several architect's offices in Denmark and abroad after graduating. In 1975, he began working in the Utzon Architects office founded by his father. The Kuwait National Assembly Building completed in 1983 is one of his major works. The Theatre and Concert Hall complex in Esbjerg, Denmark, is another of Utzon's projects. Utzon Architects have been in charge of planning the complete renovation of Sydney Opera House since 1999.
Gunnar Heipp (b. 1970) graduated from the Universities of Karlsruhe and Trondheim, majoring in civil engineering, and also transport and urban planning. His posts include Director of the Department of Strategic Planning, with responsibility for all strategic and planning matters at Munich's public transport company (MVG), and, for instance, for the company's infrastructure, e-mobility and urban-planning projects. Heipp is currently Professor for Transportation Planning at the Hochschule für Technik Rapperswil (HSR) in Switzerland.
Pia Ilonen (b. 1957) founded Talli Architecture and Design architects in 1995, when she and her business partners were commissioned to plan the restoration of Helsinki's Lasipalatsi (glass palace). Since then, the office has been responsible, for instance, for the renovation of several buildings designed by Alvar Aalto. Ilonen is also widely known as the developer of the open Loft apartment concept. Pia Ilonen was invited to participate in Freespace, the main exhibition at the 2018 Venice Biennale. Her new venture, ILO Architects, recently commenced operations.
Anu Puustinen (b. 1974), together with Ville Hara, founded Avanto Architects in 2004, having won the open design competition for the Chapel of St Lawrence in Vantaa, Finland. The office's internationally best-known work is the Löyly sauna building in Helsinki. Avanto Architects have received numerous prizes in Finland and abroad, including: the Finnish National Prize, A+Awards, and the Chicago Athenaeum's International Architecture Award.
The internationally prestigious medal was founded in 1967 by the Finnish Association of Architects SAFA, the Museum of Finnish Architecture, and the Finnish Architectural Society. The Medal Committee also includes representatives of the Alvar Aalto Foundation and the City of Helsinki. The Medal is awarded every three years.
More information about the Alvar Aalto Medal and the winners available here: https://www.alvaraalto.fi/tietoa/alvar-aalto-medal/